Events and Sessions
Animal-Assisted Interventions in Occupational Therapy Mini Conference
December 14, 2022
Virtual Mini Conference
5:00 p.m. – 7:30 p.m. ET/ 2:00 p.m. – 4:30 p.m. PT


Occupational therapists who incorporate AAI into their practice are invited to attend the Animal-Assisted Interventions in Occupational Therapy Mini Conference. You'll learn from experienced occupational therapists who currently work with therapy animals in their practice, and other professionals in AAI. Gain insight on how you can incorporate AAI in your work and hear practical solutions for navigating the challenges you may face. The conference will provide 2.5 C-AAIS credit hours.


---
Consultation Hour with an Animal Behavior Expert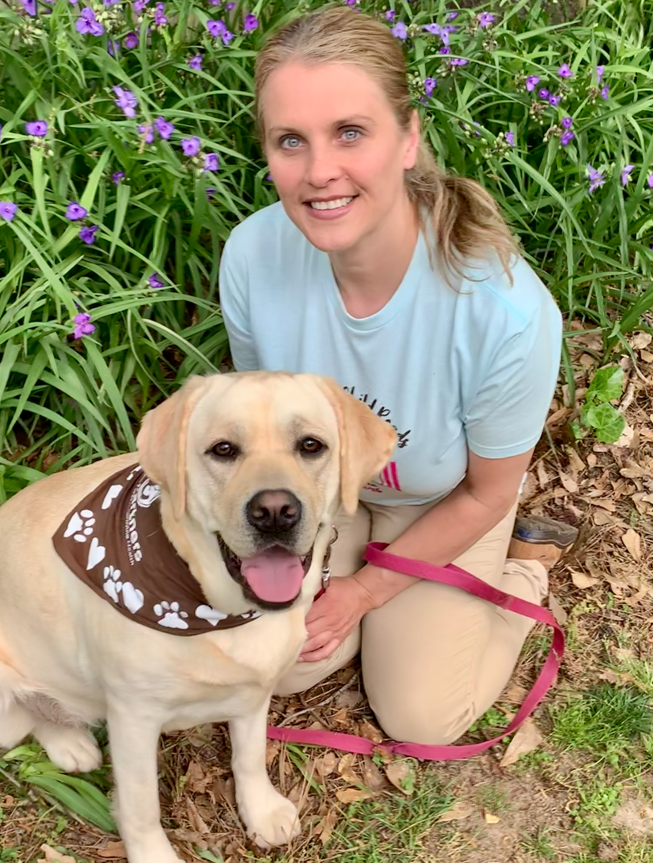 One of the most essential responsibilities of an AAI professional is their ability to act as an advocate for their therapy animal. We're expected to consult with other experts to gain objective feedback about our animals and how we can best read and respond to their unique body language cues. Join Gina Caldwell, Ph.D., animal behavior expert, for a one-hour, recorded AAAIP member-only session where she discusses the process of training/preparing a therapy animal and answers questions provided by AAAIP members.
Speaker: Gina Caldwell, Ph.D., Animal Behaviorist
Recording available to AAAIP members.

Therapy Dog Talk Podcast and Instagram Live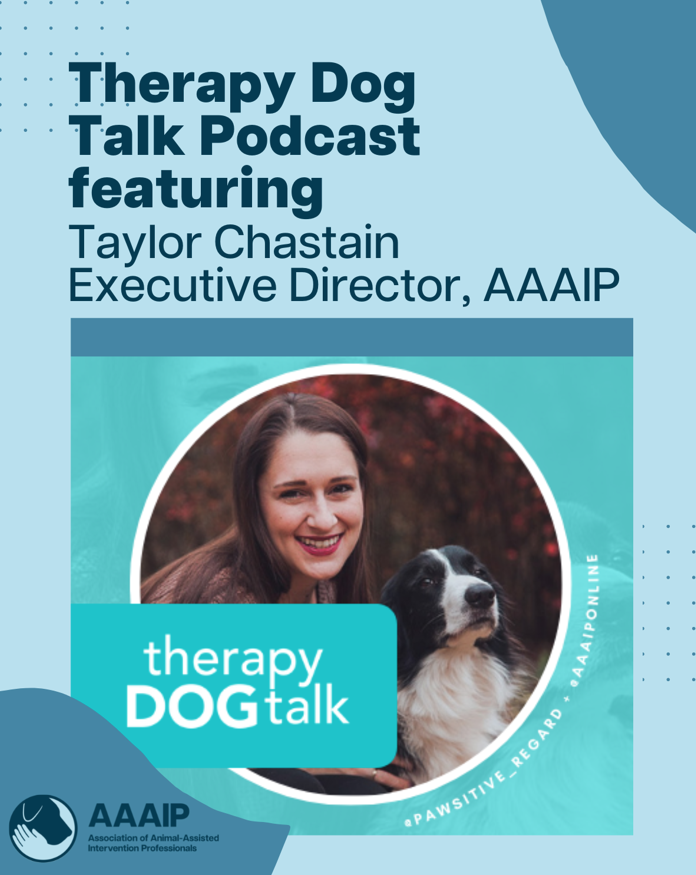 Sherrie Rohde, the host of the Therapy Dog Talk Podcast and AAAIP member, speaks with Dr. Taylor Chastain Griffin, Executive Director of AAAIP and the National Director of AAI Advancement at Pet Partners.
Recording coming soon.


The Importance of Supporting AAI Professionals



A conversation with Dr. Aubrey Fine,
author of the Handbook on Animal-Assisted Therapy.
Available on Facebook or YouTube.

Having served as one of the most influential field leaders helping professionals learn how to safely integrate therapy animals into their practice, Dr. Aubrey Fine has a long history of advocacy and expertise in the AAI space. Dr. Fine talks about his journey working with therapy animals while also discussing the importance of coming together as professionals to advance the field. Whether you've been an AAI professional for years or are just getting started, this conversation will help identify the roles each of us can take in promoting AAI that takes place in professional settings.